Tech3 KTM Factory Racing duo Remy Gardner and Raul Fernandez jumped back on their KTM RC16 ahead of a busy day in Silverstone, consisting of the final two free practice sessions followed by the qualifying ones.
Positive about his first day back on track yesterday, Australian rookie Remy Gardner seemed in good form. In FP3, he managed to take his best time under the 2'00 bar, in 1'59.449, before a very positive final free practice session at the end of which he grabbed the thirteenth position. In the first qualifying session, the KTM rider appeared confident on the fast British track as he managed to ride in 1'59.120, his fastest lap of the weekend so far, placing him in P16 on the grid for tomorrow's race. He reached his best qualifying result in MotoGP, a clear sign that hard work always pays off.
On the other side of the garage, Raul Fernandez also rode faster this morning as he got so close a lap under 2'00 (2'00.65). He was twenty-second at the end of the combined practices, meaning that he was on the entry list for the first qualifying session alongside his teammate. It was finally in Q1 that times went down with Raul riding with a best lap of 1'59.920. He will start the British Grand Prix from P22 on Sunday, at 13:00 (GMT+1), for twenty laps!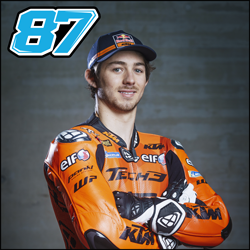 Grid Position: 16
Time: 1'59.120
Laps: 6
---
"Good day in the office today for us. We continue to make good steps with the bike and we are progressing towards the right direction. FP4 was a positive session pace wise, and we did our best qualifying session today. I am happy and cannot wait to race tomorrow."
Grid Position: 22
Time: 1'59.920
Laps: 7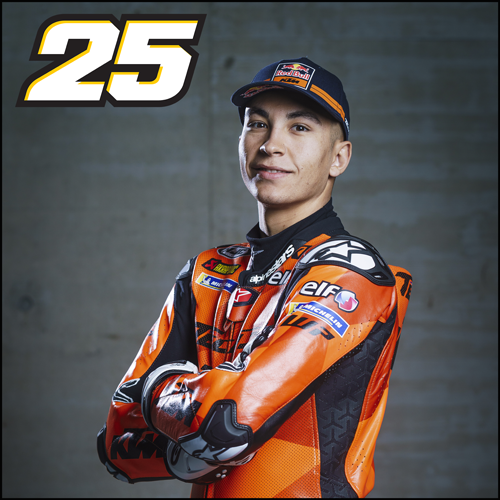 ---
"The pace and the feeling in FP3 were both really good, just like yesterday, and it is very important for me to feel these things. Unfortunately, in FP4 we encountered some technical problems which delayed our preparation, and I went into the qualifying session with a small lack of confidence which I regained progressively during the fifteen minutes. Tomorrow we will give our best for the race."