The French party went on Saturday in Le Mans at the SHARK Grand Prix de France for qualifying day. It was another sunny day at the Bugatti Circuit filled with impressive record-breaking lap times. Twenty-second and twenty-third at the end of Friday, both Remy Gardner and Raul Fernandez were hoping to make some improvements in order to get a good grid position on Sunday.
With already two sessions in the bag on Friday, most of the MotoGP class was able to ride faster this morning in Free Practice 3, including Remy Gardner who successfully managed to go under 1'32 in his third run, a very encouraging achievement. During the last free session before qualifying, Remy worked hard on his race pace for seventeen laps, with slick-medium tyres at the front, and slick-soft at the rear. When things got serious at 14:10 local time, the Australian continued to push hard on his KTM RC16 for eight laps and got his fastest lap in 1'31.820, which placed him in P22 on the grid for the French Grand Prix.
Raul Fernandez also managed to ride faster today as he reached 1'33.083 during the first session of the day, in soft tyres both at the front and rear. Following a good FP4, the Spaniard was on the Q1 entry list alongside his rookie teammate, and was able to get his fastest lap of the weekend in 1'32.767 on the seventh of his eight laps. Raul will start the French Grand Prix from the final row tomorrow when the lights go out at 14:00 for twenty-seven laps.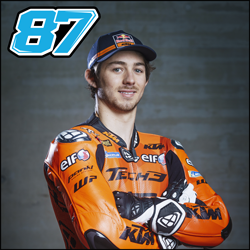 Grid Position: 22
Time: 1'31.820
Laps: 8
---
"Another tough day for us here in Le Mans. Unfortunately, we were unable to do a good fast lap in the qualifying session this afternoon. We need to stay positive and keep working, while I'm hoping that KTM can help us where needed so we can improve our performance. I look forward to the race tomorrow, full gas!"
Grid Position: 24
Time: 1'32.767
Laps: 8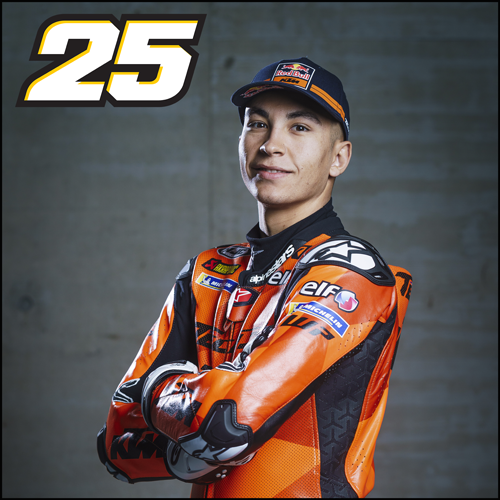 ---
"It was quite a difficult day for me. After a full day on the bike yesterday, my hand is painful and it is complicated braking here with a wrist that is not at 100%. Tomorrow will be an interesting race because the weather is still a bit uncertain, so we will see what it has in store for us. It is an important race for my team, and I will give my best."