The day we had all been waiting for has finally come today as racing came back for what is set to be a 2022 MotoGPTM season full of surprises and emotions. Sun down, lights on, the Grand Prix of Qatar went underway at 18:00 local time at the Losail International Circuit in Qatar.
Starting from the twenty-second position on the grid for his debuts in the MotoGPTM class, Moto2 World Champion Remy Gardner took a decent start that allowed him to stay close to the main group straight away, and make some important overtakes that got him close to the top 15. Here in Doha, it was key to save tyres for the final laps, and Remy was able to maintain a regular pace within the 1'56 throughout the race, a strategy that paid off towards the end as he passed the final line in P15 ahead of Darren Binder, by 0.012 seconds. The Australian grabs his first point in the MotoGPTM class on his first race, a very encouraging result for the rookie of the day.
Alongside him on the grid, Spaniard Raul Fernandez discovered the emotions of riding alongside world class riders when lights went off in the night. The main target today was to take the experience of a race and be able to hold it until the end, which is exactly what Raul accomplished today by finishing in 18th position. He registered his fastest lap in 1'55.954 on lap 9, and was able to maintain consistency throughout the race, until the final laps.
Tech3 KTM Factory Racing takes positivity out of this opening round as we go home with an important point. Our two riders took the experience of a complete MotoGPTM race, and will be learning from it before heading to Indonesia for the second round of the season. The Pertamina Mandalika Circuit is a layout they both know after the preseason tests, so they will go there with confidence and a good base of work.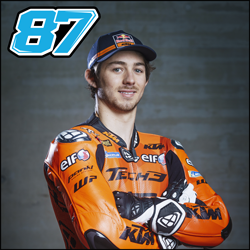 Position: 15th
Championship: 15th
Points: 1
---
"Although it is not where we want to be, it is nice to be getting a MotoGP point. I felt good and fast during the first half of the race. However, I was expecting a bit more speed from the bike and found myself struggling to overtake during the first laps.
At one point, I felt capable of catching Maverick Viñales and Andrea Dovizioso, but I had Darren Binder in front of me and I could not get past him. He is coming from the Moto3 class, so he was all over the place, coming back on line without looking, he was wide. It was a disaster and I lost the group. I am hoping to catch up with him to discuss this.
Brad Binder did a podium today, so we need to look at his data and what he did in order to help us improve and go faster. It is a great result. Anyway, we finished the race today and we will take experience from it when heading to Mandalika."
Position: 18th
Championship: 18th
Points: 0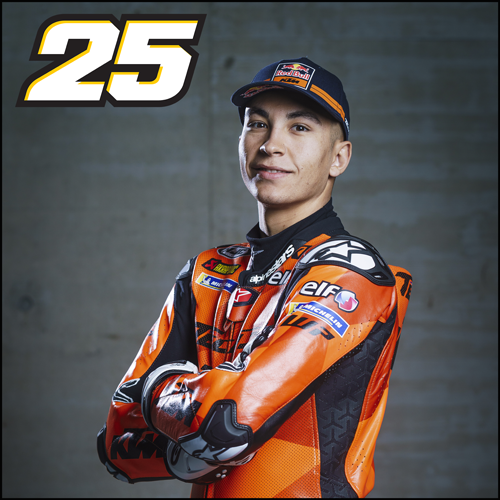 ---
"The weekend was difficult in general. Today in the race, all rookies battled in the same group, which is a signal that this track is very difficult for us if you don't come here to do the preseason tests.
We did a good job this weekend, but I did not have a great feeling. We will analyse the data when we are more calm. Today, my biggest learning was managing the tires for a race duration. I gained a lot of experience and it is important to me.
Brad Binder reaching the podium today is really important to me because it means that the bike can perform and we have a reference to follow in order to get close to it as soon as possible."
---
"What a race for the opening round of the 2022 MotoGP season here in Qatar. I am pretty happy about Tech3 KTM Factory Racing's day and we have accomplished our mission. This year is all about learning the category and the target is to fight for the Rookie of the Year title. We saw a tough battle between all rookies and we are happy to see Remy Gardner emerging as the winner of today's contest. We picked up a point, which is not easy to do, especially with his right wrist still sore, and we finished the opening round leading the rookies' championship. Congratulations Remy on your first MotoGP point.
Raul had a good race and a great battle with all the rookies as they stayed close to each other the entire race, despite the track conditions changing at every single lap. Even if he did not grab the point, I want to thank him for his dedication and his hard work. We know that Raul is a fast rider and we understand that it can be difficult to accept that the learning process takes a while. I am sure that from the next race, he will already be better than today.
For the next round, we head to the Permanita Mandalika Circuit, a layout that both Remy and Raul know from the preseason tests. They did many laps there and have data to work from, so I am convinced that they will both be competitive and fight for points.
I also want to congratulate Brad Binder and KTM Factory Racing for their amazing second position today. It was incredible to see him in front with his KTM RC16 and to be so close to winning the first round."