Following the historic first premier class win for Miguel Oliveira, his home nation Portugal and the entire Red Bull KTM Tech3 crew at the Red Bull Ring just about two weeks ago, the entire squad is impatient to arrive at the Misano World Circuit Marco Simoncelli this week in order to maintain the strong form shown earlier. With two days of testing at the same venue in June, Oliveira feels well prepared to deliver another extraordinary result.
Likewise, Iker Lecuona eagerly awaits the upcoming three back to back races, of which two are taking place in Misano, while the entire paddock moves to Barcelona, Spain for the third round. The MotoGP rookie concluded the latest two Grand Prix' inside the top 10 of the ultra-competitive class and targets to continue his fruitful work this weekend, which traditionally starts with Free Practice 1 at 9:55 local time on Friday.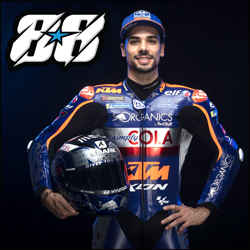 Championship: 9th
Points: 43
---
"I'm obviously exited and inspired to go to the September round. I think it's going to be physically tough to handle three weekends in a row again, but we had a good rest and we are for sure motivated to start working again. To begin at a track where we've been testing before in June and where we have information, I think we can do very well in the races. I just expect to keep our level, that we showed in Spielberg and keep fighting for the top positions."
Championship: 17th
Points: 13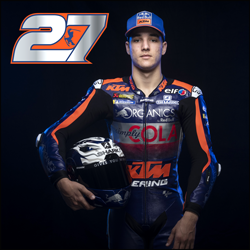 ---
"For Misano I want to follow the way we found the last two rounds. I like our work inside the garage a lot, I learned, I improved and I finished the last two races with two top 10 results. I know, it's not always easy and possible to do that, but I'm also sure now, that it is a realistic objective for us. If we can continue our good work with the bike and continue to learn, I'm sure it will be achievable to land inside the top 10 again, although my main target is to finish the race, enjoy it and end up inside the points."
---
"The Red Bull KTM Tech3 team will arrive at the Misano circuit with for sure a still very positive and light feeling after the incredible achievement in Spielberg. Clearly, Misano will be another story, a particular scenario. The circuit is very different to the ones we've been riding during the summer and it will be very interesting to monitorize the performance of the KTM RC16 with our four riders on that twisty circuit. We've been doing some testing prior to the restart of the 2020 season here and the feeling for both, Miguel and Iker was quite good, but of course not the whole grid has been there. It's going to be another back to back rounds on the same venue and I have to say, I like it quite a lot, the team likes it a lot and the paddock is pretty happy with that organization. It's interesting to have two GPs at the same track, you can experience and test things, which you couldn't with only one round. We are looking forward to continue the strong performance we were showing since the beginning of the 2020 season. Both, Miguel and Iker are fully fit, fully ready, fully recharged and as usual it will be a pleasure to be on the Adriatic coast. Two races at that time of the year in such a great place are amazing and it will be very interesting to see how the organizers handle the spectators, as it will be the very first time this season. This is very good news. Congrats to them and Dorna to make that happen. We will also have some more journalists there and it's a good feeling to see, that we are slightly trying to move back to our normal organization. To summarize; everybody is eager to be in Misano soon, ready to start FP1 on Friday morning!"