In bright sunshine, Hafizh Syahrin showed a steady British Grand Prix today, finding his way back towards the points scoring positions. The Red Bull KTM Tech3 rider did some slower initial laps, but then showed a great race long fight with Jorge Lorenzo to eventually beat him and bringing home a 13th position.
On the other side, Miguel Oliveira came off the line well, making up three positions in the course of the first lap to be well placed in 12th. Step by step he won further ground fighting his way towards the top 10, until he got caught out in the ninth lap, which unluckily ended his chase for a strong result early.
Position: 13th
Championship: 24th
Points: 6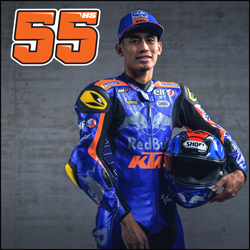 ---
"It was a hard and also a long race. I felt a little bit strange before the start of the race and I didn't have too much confidence, because I was scared to crash in the race again for the third time in a row. So, in the beginning, I tried to ride safe and didn't really find a good rhythm. But after ten laps, I could manage to come back step by step, I made my fastest lap on the last one. I'm really sorry to the team and everybody, because I was just lacking confidence. For sure, this will be a different story in Misano, I will work hard to build my trust again, also during the test, which will help me a lot."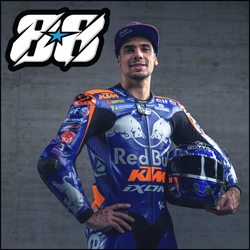 Position: DNF
Championship: 17th
Points: 26
---
"It was a disappointing race to crash with Johann. There is nothing else to say, I was feeling confident, the bike was feeling good, it was a realistic opportunity to finish inside the top 10 again, but unfortunately it ended too early. I'm looking forward to the next one."
---
"It's a big shame to end up a weekend like that. I am very sad and also disappointed because this is not what should happen in between experienced riders, especially on the same brand. It was early stages yet, we had everything under control like we planned and Miguel was having his own race, trying to save the tyres. The target was a top 10 finish and I think it was really possible. The race is the fruit of long, long hours, everybody is working hard and to see it ending like this, is just a pity. Johann came to apologize to Miguel and to me, but in a way it's something, I can not digest. It's a bitter feeling. I'm not happy at all, but this is part of racing, unfortunately. On the other side, we were really working hard with Hafizh the whole week to tell him 'You haven't seen the flag till we came back from the summer break. It's very important for you to get your confidence back and not to do anything stupid.' He had a cautious race in the beginning. You could see that he was not trying too hard and quite scared to do any mistake. But in the end, he had a great battle with Lorenzo, who is a multiple World Champion on a factory Honda, so I think he learned quite a lot. He passed him with two laps to go and did his fastest lap on the very last lap. Clearly, that means, he was having a little bit of pace still in his pocket. This is a good result for him, because some points are important, finish the race and having a good fight. So, let's take the positives of the whole weekend; we are competitive. Let's go to the next round!"