Sunny skies accompanied Red Bull KTM Tech3's Miguel Oliveira this morning while he was braking the 2:00 minutes mark in FP3. The fast rookie lowered his best time further in the course of the day and was fifth fastest in Q1, which means he'll have to start his 12th premier class race from row five of the grid.
Yet, Hafizh Syahrin further built up his confidence aboard the KTM RC16 on Saturday, went faster with nearly each session and ended up 10th in Qualifying one. The Malaysian is eager to improve on his position come race day tomorrow. The British Grand Prix kicks off at 13.00 local time (14.00 CET) on Sunday.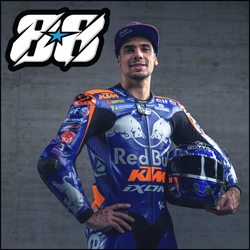 Position: 15th
Time: 1:59.758
Laps: 7
---
"Overall, today has been difficult. We managed to do our best to be fast. This morning, we were realistically thinking about Q2, but didn't came in directly for less than a tenth of a second. We knew, that Q1 is going to be difficult, but we did our best and finally, we have a quite unique Qualifying with one row full of KTM's. Tomorrow we will see how our pace is. Right now, it's fine-tuning for the race, so let's wait and see what we can do."
Position: 20th
Time: 2:00.700
Laps: 7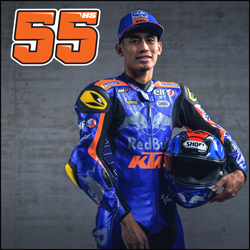 ---
"In comparison to yesterday I improved my time and my position. Our plan for tomorrow is to find a steady pace in Warm Up and use this during the race. The main target is to stay upright. I still need to improve something on the bike a bit, as I still struggle in turning, but the team and me, we work hard in order to find a better setup for the race tomorrow."