The MotoGP World Championship crosses the channel this weekend to approach the 12th round of 2019 in Silverstone, whereby Miguel Oliveira and Hafizh Syahrin aim high.
After he scored his best ever premier class result to date in Austria just a few days ago, Red Bull KTM Tech3's Oliveira can't wait to arrive at the British GP to begin where he left off with his progress. At the same time, Syahrin will arrive fit again following his crash at the Red Bull Ring, where he sustained a head concussion and a graze on his right elbow. With just a few days of rest, the Malaysian was back training aboard a bike last week and is keen to perform well in Great Britain.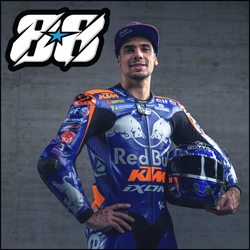 Championship: 15th
Points: 26
---
"Silverstone is always a very interesting Grand Prix, mainly because of the weather. We always have quite low temperatures and tricky conditions. After the great weekend we had in Austria, I'm looking forward to continue the good work with all the team, be closer to the top 10 and continue the hard work. Now we are very motivated and in a very good shape to continue on this line. The track itself is very challenging, it's very long, there are many fast corners, but also hard braking points, so it's a mix of everything that a circuit can offer. It will be interesting to ride a MotoGP bike there."
Championship: 25th
Points: 3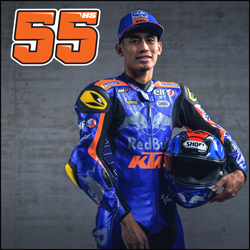 ---
"After my crash in Austria, I am back at full fitness and arrive in the UK well prepared physically. I will soon have my stitches removed after my mini surgery on the right elbow and I was already training hard at home in order to come back stronger this weekend. Since we are back from the summer break, I could not finish the race, so I really hope we can make up for all this and I can have a decent Grand Prix. I will for sure try to do my best in Silverstone."
---
"The next Grand Prix on the calendar for the Red Bull KTM Tech3 team is round 12 in Silverstone. For sure, everybody is hoping to have a better weekend than the one, we experienced last year. I believe that the tarmac has been resurfaced and following what we heard, they did a fantastic job and hopefully, we can have a great race on decent tarmac at this amazing very fast and super interesting circuit, which always delivers great racing. Outside of that, the Red Bull KTM Tech3 team moves to the UK with very positive feelings as Miguel did by far his best Grand Prix weekend so far and we enjoyed the evolution parts a lot, that we received the Monday after the Czech GP. Apart from his best result, he also did the sixth fastest lap, which is very positive and fast, although I'm not sure, that he is going to do that everywhere. At the moment, there's a very confident feeling inside the Tech3 team. For sure, Miguel is more than keen to start Friday in the same frame of mind like he finished that Austrian race. On the other side, I'm very glad and relieved that Hafizh came out of hospital on Monday morning. I know, that he is already training, pushing to recover and let's hope that the bad luck, he had since we are back from the summer break, is going to disappear, because I'm pretty sure that he and his KTM RC16 can be fast and get a decent result in Silverstone. Hopefully we can be at the same level as in Austria in terms of results, but for sure, this round will be quieter in terms of political decisions. We all know now, that Tech3 will be in the MotoGP and the Moto3 class next season, so with all this news out, I believe that we can work with less pressure at the British Grand Prix and a big smile on our faces, knowing that the future is going to be bright."